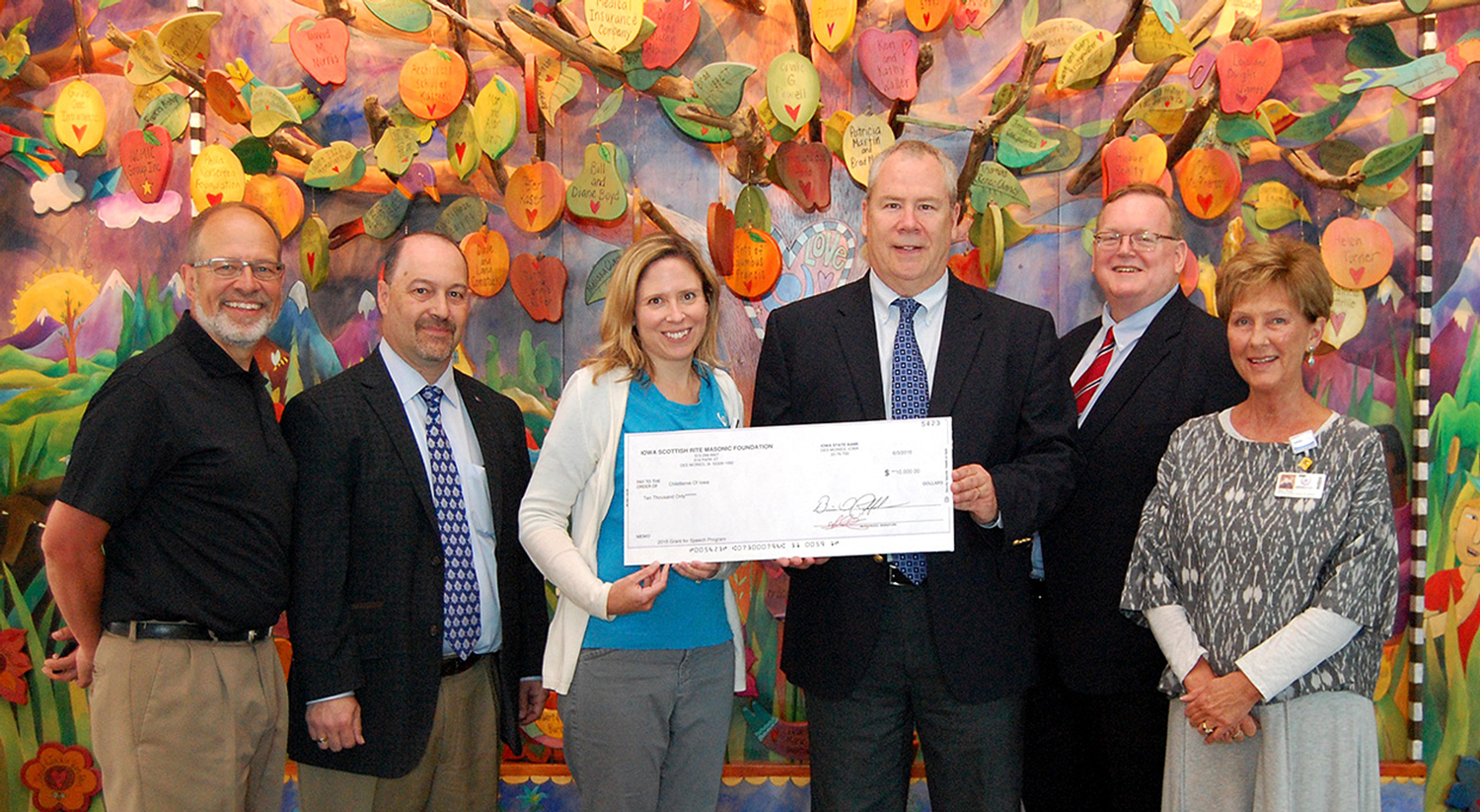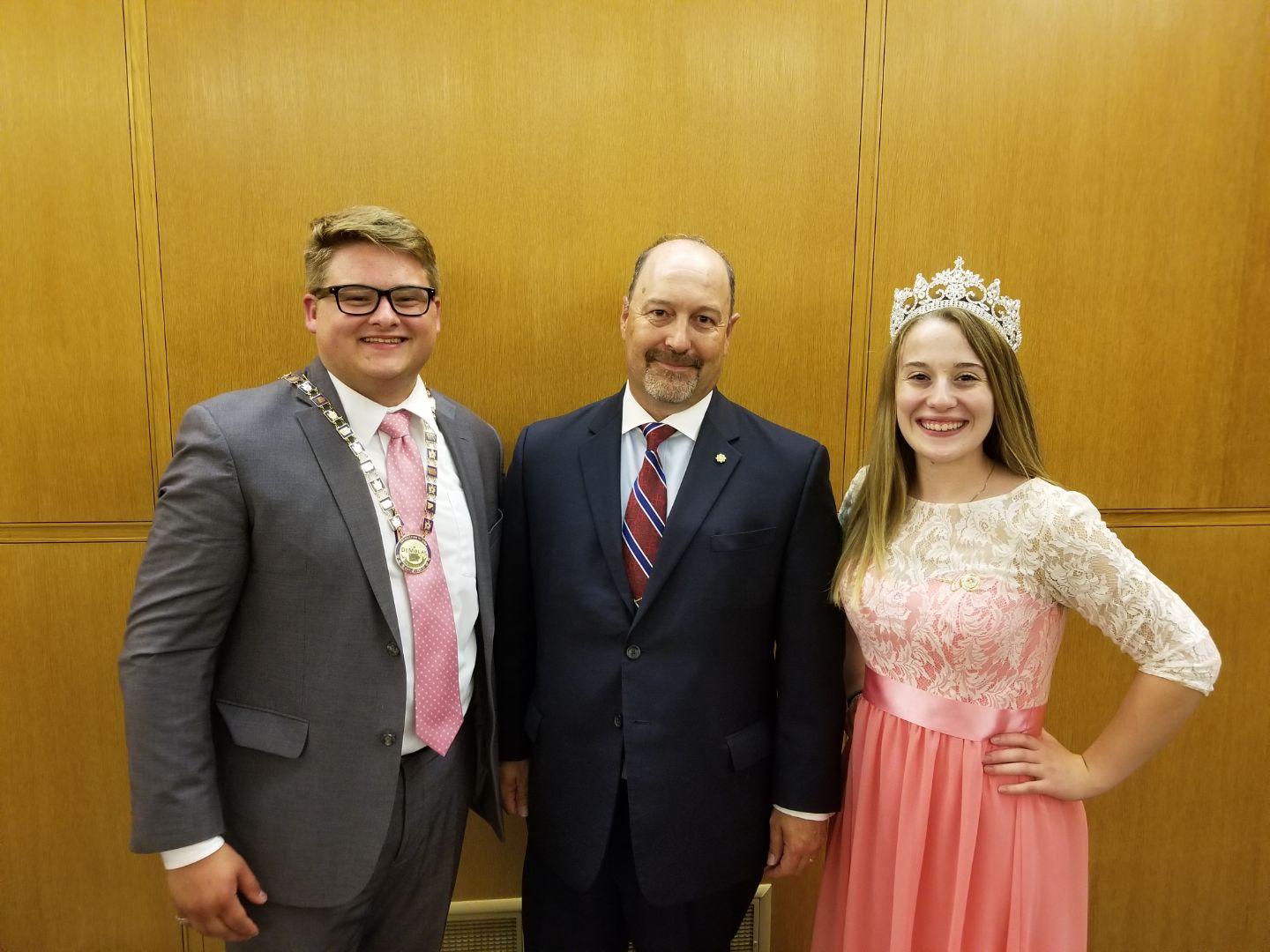 (From Left to Right) Daniel Cunningham, State Master Councilor of DeMolay, Shane A. Harshbarger, Executive Director of Iowa Scottish Rite Foundation, and Sophie Buckley, Grand Worthy Adviser of Iowa Rainbow
Our Mission
The purpose of the Foundation is to put into action the charitable tenets of Masonry. Supporting these beliefs, the Foundation addresses the following:
– Educating Iowa youth by providing scholarships and support of Iowa DeMolay & Rainbow
– Funding for research into the cause and cure of Alzheimer's disease as well as for organizations providing care, support and education of those with the disease and their caregivers
– Sponsoring our Scottish RiteCare programs for children with speech and language challenges
– Underwriting grants for charitable activities in local communities as recommended by the five Scottish Rite Valleys in Iowa
– Providing for leadership and educational programs for the betterment of Scottish Rite Freemasonry in Iowa
– Providing funds as determined appropriate by the Foundation Board of Directors
History
The Iowa Scottish Rite Masonic Foundation began with a single contribution in 1959. This contribution encouraged others to make similar contributions and pledges of support. In 1963, SGIG William Koch, 33° announced that all five Scottish Rite Valleys would be participants in the Iowa Scottish Rite Masonic Foundation.
Since that time, the Iowa Scottish Rite Masonic Foundation has grown to include many donors across the state. Thanks to generous contributions, we give over $250,000 annually to support RiteCare, Alzheimer's research, local Valley initiatives and our Masonic Youth. Foundation grant recipients
Our foundation is led by a board of directors with representatives from each of our five Scottish Rite Valleys. Steve Jacobs, 33° is the President of the Foundation.